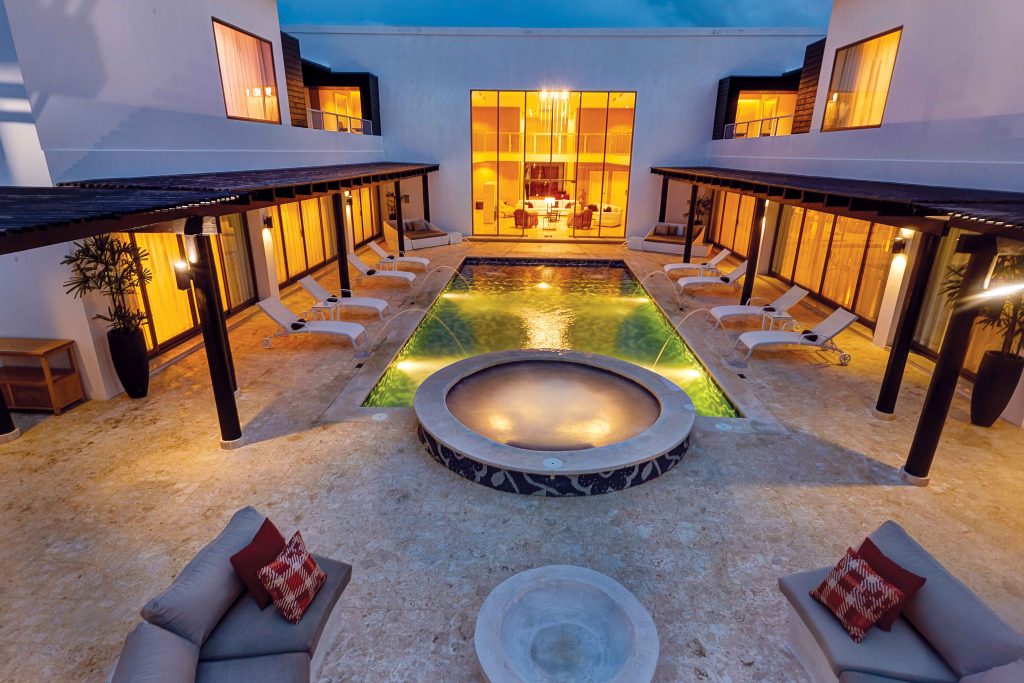 The world is a stressful place; the last thing you need is a stress filled vacation. Stress can't necessarily be completely avoided, but one vacation that promises to minimize your stress is staying at an All-Inclusive resort. All-Inclusive resorts are certainly not for everybody. They are typically one of the least adventurous types of vacations you can take. In fact, when staying at an All-Inclusive resort you never even have to leave the property if you don't want. Still, the number of US travelers who stay at an All-Inclusive resort is on the rise. According to PhoCusWright, in 2010 8% of all US travelers stayed at an All-Inclusive resort. In 2012 that number rose to 14%.
So why are All-Inclusive resorts gaining in popularity? I believe it is because people are finally starting to see past the old misconceptions. The fact is, there is an All-Inclusive resort option for every kind of traveler. And as an added bonus, with an All-Inclusive resort there is no second guessing your budget. Unless you choose to go off-site or get a spa treatment, you will know upfront exactly how much your vacation will cost. And here at Adventures With Anthony, we can easily package your resort and airfare into a single purchase, saving you even more.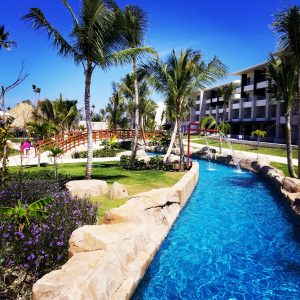 All-Inclusive resort packages are cheaper than you might think
When you figure in all the various costs of any vacation, an All-Inclusive resort can become an excellent deal. When you book an All-Inclusive resort through us, the price includes round-trip airfare, transportation to and from the airport, and the resort itself. At the resort all of your meals and drinks are included, as well as a number of on-site activities. Price can vary based on location, time of year, and specific resort, but it is not unheard of for a 4 night package to be as low as $500 per person from select US cities.
Even if you aren't lucky enough to snag one of these special deals, the regular price of our packages are extremely reasonable. For example, a 6 night package in a 4 and a half star resort from Salt Lake City to Punta Cana in August is only $1,239 per person. That's $2,478 for two people to fly internationally, spend 6 nights in a suite, and have all meals and drinks included. If you were to book this trip separately, the airfare alone would cost $1,594. That is for the same exact JetBlue flight included in the package. The resort itself, the Grand Palladium Bavaro, starts at $239.70 per night. That's a total of $1,438.20 for the entire 6 night stay. The transfer from Punta Cana airport to the resort would normally cost an additional $20 per person. That puts the grand total of the vacation when purchased piecemeal at $3,072, almost $600 more than booking one of our packages.
Even when compared to a more traditional hotel, the value of an All-Inclusive stands out. A typical 4-star hotel will run around $100-150 per night. Lunch at a fast food restaurant for 2 can be around $20-30, and dinner for 2 can range from $60 to well over $100. Alcohol is harder to budget, depending on your personal habits, but two cocktails or glasses of wine with dinner could easily add another $25. That would mean on the low end you could spend $180 per day on food and lodging, up to $300 or more. For this same 6 night vacation, avoiding an all-inclusive would cost between $2,674 and $3,394.
You aren't trapped at the resort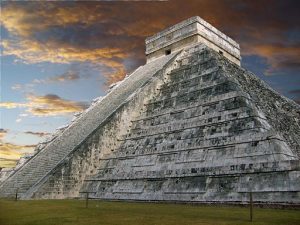 While many resorts have plenty of activities to keep you occupied, you are free to explore if you want. It will cost extra, but you can book transportation to local sights or even book an off-site excursion. Punta Cana in the Dominican Republic offers trips to Saona Island, snorkel and scuba trips, a canopy zipline, and the famous Coco Bongo nightlife experience. Cozumel is close to 6 different Mayan ruins, including Chichen Itza which was recently named as a world wonder. You can book these excursions in advance, although I would personally recommend waiting until you arrive at the resort. That way you will have a better idea of how much time, if any, you want to spend away from the resort.
There is a resort for everyone
When many people hear All-Inclusive, their mind tends to jump to a couples retreat. A romantic getaway to a Sandals or a Beaches resort. Something expensive and reserved for a very special occasion. Your honeymoon or a milestone anniversary, perhaps. That, however, is just one type of All-Inclusive resort. There are also resorts that cater more towards the hard partying Spring Break crowd. There are elegant, 5-star resorts with fine dining and private golf courses. If you are traveling with kids, there are family friendly resorts complete with an entire on-site water park. There is even a Nickelodeon Resort in Punta Cana, and a second one under construction in Riviera Maya.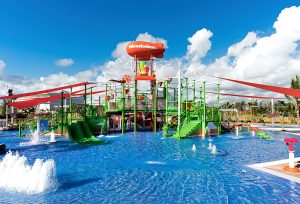 It doesn't matter if you want an adults only or a family friendly resort. One that has less than 100 rooms or more than 1,000. Budget or extravagant. Reach out and we will be happy to help find the perfect resort for you.