Airfare is notoriously expensive and as a result airlines have begun focusing on no-frills service. Often this means that the cost of your ticket includes nothing more than the ticket itself. Over the past decade this has become more common, with many airlines starting to charge for checked bags. This also led to the rise of "Ultra Low Cost Carriers", or ULCCs. ULCCs would charge extra for just about every service. Choosing a seat, checking a bag, drinks, snacks, and even carry-on bags would cost extra.
This model is most commonly associated with dedicated ULCCs, including Spirit, Frontier, and Allegiant in the United States. However, the larger legacy carriers have recently implemented their own version of this concept. Enter "Basic Economy" fares.
Basic Economy Comparison Table
Spirit
Frontier
American
Delta
United
Seat Assignment
Pay or Auto-Assign at check-in
Pay or Auto-Assign at check-in
Pay or Auto-Assign at check-in
Choose or Auto-Assign at check-in
Auto-Assign at check-in only
Carry-ons
Pay Extra
Pay Extra
1 Personal Item Only
No Restrictions
1 Personal Item Only
Ticket Changes
Pay Extra
Pay Extra
Not Allowed
Not Allowed
Not Allowed
Seat Upgrades
Pay Extra
Pay Extra
Pay Extra
Not Allowed
Not Allowed
Ultra Low Cost Carriers
Frontier Airlines

Frontier is based out of Denver and often offers the cheapest tickets when flying from the Western United States. Often one way tickets can be found for less than $100, but nearly everything comes with an additional fee. Carry on bags stored in the overhead bin start at $30 each way if you purchase online. All of Frontier's baggage fees are higher if you purchase at the airport on the date of travel. Change fees are $99 plus any additional difference in ticket price.
Passengers are free to check-in online 24 hours before their flight, or at the airport the day of their flight.
Spirit Airlines

Spirit is very similar to Frontier; bags, drinks, snacks, and seat selection all cost extra. Just like with Frontier, paying for your bags when you book the ticket will be cheaper than paying at the airport. Basic seats on Spirit have only 28 inches of legroom, the smallest on any American carrier. The extra cost "Big Front Seats" have an impressive 36 inches of legroom but can cost up to $200+ for each leg of your trip.
Also like Frontier, Spirit offers free check-in online or via their mobile app 24 hours before your flight. Checking in at the airport will cost an additional $10.
American Airlines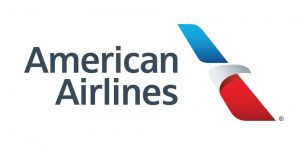 American Airlines was the last of the legacy carriers to adopt the basic economy model, starting in February 2017. American is the middle of the pack between Delta and United; more restrictive than Delta but not as bad as United. Seat assignment is available for purchase 48 hours before your flight, or will be automatically assigned at check-in. You can check-in online or via the mobile app 24 hours before your flight.
Upgrades to Premium Economy can be purchased, but will not be complimentary, even for elite members. All passengers who purchased a Basic Economy ticket will board last, even if they purchase Premium Economy or have elite status. No changes or refunds are allowed on Basic Economy fares, but they do still earn frequent flyer miles.
Delta Airlines

Delta has the least restrictive basic economy offering of the legacy carriers. You are free to check-in online or via the mobile app 24 hours before your flight, and can select your own seat at check-in. Upgrades to Premium Economy are not available, even for purchase, and basic economy passengers will be the last to board. Unlike American, if you have elite status with Delta you are free to board with the other elites, even with the basic economy ticket. Best of all, basic economy passengers on Delta have the same baggage allowance as other passengers. You are free to carry-on a personal item as well as a larger carry-on for no additional charge.
No changes or refunds are allowed on Basic Economy fares, but they do still earn frequent flyer miles.
United Airlines

United basic economy is… it's just the worst. If you are not paying to check a bag you cannot even check-in online with a United basic economy fare. Without a checked bag you must check-in at the airport, and you have to wait for a United agent to sign off on your check-in. My last time flying United in basic economy, this actually caused me to miss my flight. It took us close to 20 minutes to get an agent over to the kiosk to approve our check-in and by that time it was too late for us to complete the check-in process and receive our boarding pass.
United does not allow a large carry-on for basic economy passengers, and automatically assigns seats at check-in. You will still earn frequent flyer miles, but unlike Delta and American, these flights do not count towards earning elite status.
Considerations When Booking Basic Economy
For my personal travels, United is the only airline that I refuse to fly in basic economy. With every other airline, it is something that I will at least consider if the price is right.
Understand the Rules
The fact that United does not allow online check-in was not widely publicized. If I had known how difficult checking in would be we might have pushed to arrive at the airport earlier, or avoided booking the ticket all together. For ULCC's like Frontier and Spirit, knowing that bag charges are cheaper online can save you significant costs. Also, knowing that they do not offer snacks for free means you can purchase a drink or snack in the airport before boarding.
Use Them for Short Flights
For particularly short flights the restrictions placed on basic economy fares will be less noticeable. If you are flying on a smaller regional jet that only has four seats across, you can't end up in a middle seat. Less legroom would also be more tolerable on a short flight, so the inability to upgrade your seat may not be a big concern.
Be Careful if Travelling in a Group
Without the ability to choose your own seats there is no guarantee that members of your party will be seated together. Even on American and Delta where you can choose your own seat at check-in there is no guarantee that there will be adjacent seats available. There is a new law, the FAA Extension Security and Safety Act of 2016, that will require airlines to make accommodations for families travelling with children 13 and under, but this is not active yet. Until this is officially implemented, it would be best to avoid basic economy if you need to sit with your family.
Double Check Before Booking
When booking a flight directly from the airline's website the ticket will be clearly labelled as basic economy before you purchase. If you use an online booking engine, however, it might not be as obvious. Even with basic economy fares, you can cancel without penalty within 24 hours of purchasing, as long as your flight is more than a week away. Make sure that you pay close attention to what you are purchasing so there are no surprises when you reach the airport.