Did you know that April 21st is part of Free Entrance Days in the National Parks? That means that participating national parks that normally have an entrance fee will be free to enter. April 21st also kicks off National Park Week, which will last until April 29th. During this time the national parks will be hosting a number of different events and activities. Some of these activities will include National Junior Ranger Day and an Earth Day celebration. In addition, April 22nd is the 50th Anniversary of the National Trails System and the Wild & Scenic Rivers System. With so much to do and explore, why not take a mini vacation to some of these national parks this spring?
No matter where in the United States you live, there are plenty of National Parks available for you to explore and enjoy. Here in Nevada we have a number of parks within driving distance, spread across Nevada, California, Idaho, Utah, and the entire western United States. Below are some of our favorite parks that are no more than a day's drive away from most cities in Nevada.
Lake Mead National Recreation Area, Hoover Dam, and the Grand Canyon
Lake Mead National Recreation Area is one of the parks included in the Free Entrance Days. Normally, the entrance fee for Lake Mead is $20 per vehicle. So April 21st would be a great time to save some money and enjoy everything that Lake Mead has to offer. Some of the available activities include canoeing, kayaking, hiking, camping and much more. Make sure you also check out Hoover Dam while you are in the area. Hoover Dam is actually what created Lake Mead back in 1935.
Aside from the National Park itself, Lake Mead puts you just 24 miles away from Las Vegas, which has plenty of things to see and do as well. Alternatively, you can reach the South Rim of the Grand Canyon in four hours, or the North Rim in 4 and a half. If you are planning on visiting both parks, the best bet would be to do the Grand Canyon on April 21st. The entrance fee for the Grand Canyon is $30 per vehicle, so you'd save an extra $10 per vehicle compared to Lake Mead.
Death Valley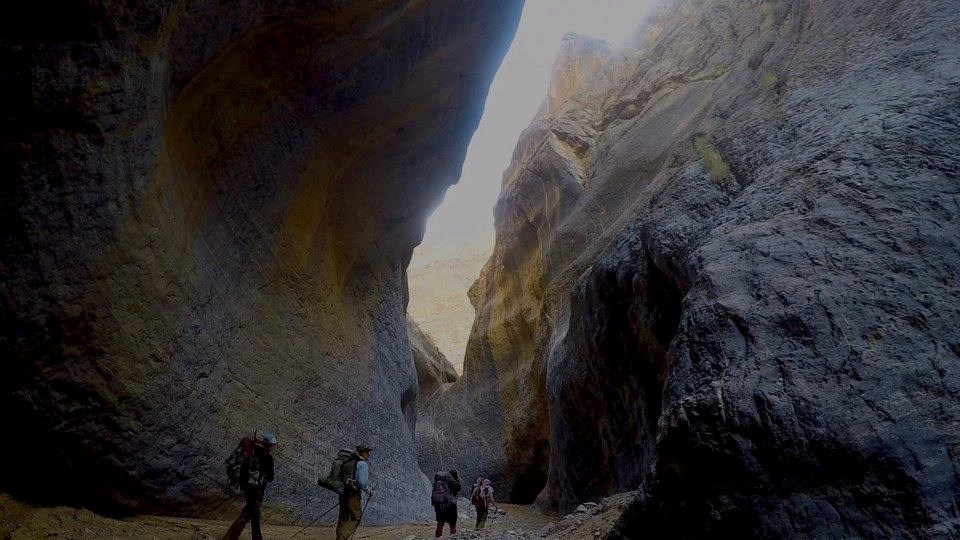 Also on the list is Death Valley. This famous park is 3 hours from Lake Mead or 6 hours from northern Nevada. The normal fee for Death Valley is $25 per vehicle, and the park is vast, at over 3 million acres of wilderness. Death Valley is filled with some amazing hiking trails and camping opportunities. The park has salt flats, canyon trails, sand dunes, and desert peaks; enough to thrill any hiker. Even if you aren't much for hiking, Death Valley has hundreds of miles of roads with many of the most famous parts of the park visible by car. Whether you want to drive or hike, Death Valley is a great park to visit.
If you do go down to Death Valley, be sure to stop by Baker, California. This small town has only 735 residents, but is home to the World's Tallest Thermometer. This thermometer was erected in 1991 to honor the highest recorded temperature in Death Valley, 134°. Make sure you bring plenty of water if you go hiking here!
Great Basin National Park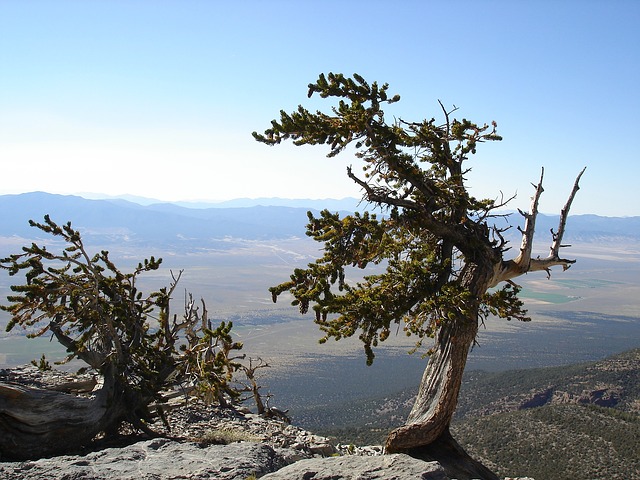 Great Basin National Park in eastern Nevada has no entrance fee, so every day is Free Park Day. There are some activities, such as the Lehman Cave Tours, that cost extra, but they are worth it. Great Basin is particularly famous for the incredibly clear night skies, and their astronomy programs. The park also has some wonderful hiking trails, camping areas, and fishing spots.
Great Basin has something to do every season of the year. In the spring there are some wonderful opportunities for wildflower viewing. The summer opens up some excellent caving, camping, and hiking opportunities. Spend the fall gathering pinyon pine nuts, up to 25 pounds per household. And in the winter, go skiing or snowshoeing across the natural, ungroomed trails.
If you want to make a weekend trip out of it, there are many parks in neighboring states that will be participating in the free entrance day including Yellowstone, Yosemite, Crater Lake, and more. More info on which parks are included can be found on the National Park Service website here.
What national parks are on your list to visit?