The Alaska Cruising season is in full swing, and here at Adventures With Anthony we are celebrating Alaska Week. Come back everyday this week for a new article about Alaska Cruises, and find out why Alaska is not only our personal favorite cruise destination, but also the most popular cruise destination for our clients.
Today's post is all about the cruise tour options available on Alaska cruises.
What is a cruise tour?
Simply put, a cruise tour is a land portion added on either the front- or back-end of a cruise. Cruise tours are only available on the one-way Alaska cruises that either start or end in Alaska. If you're on a cruise that starts in Alaska, your cruise tour will be in the days before the cruise departs. If you're cruise starts in Vancouver and ends in Alaska then your cruise tour will start when the cruise ends.
These tours are fully guided and you will have a choice of a dew different itineraries, just like with your cruise.
How long are cruise tours?
Most cruise tours add an additional 2 to 5 nights on land, but there are some cruise tours that last much longer. For example, Royal Caribbean has a 19 Night Ultimate Alaska and Canada cruise tour. This option includes a 7 night cruise, 7 night land tour in Alaska, and 5 night land tour in Canada.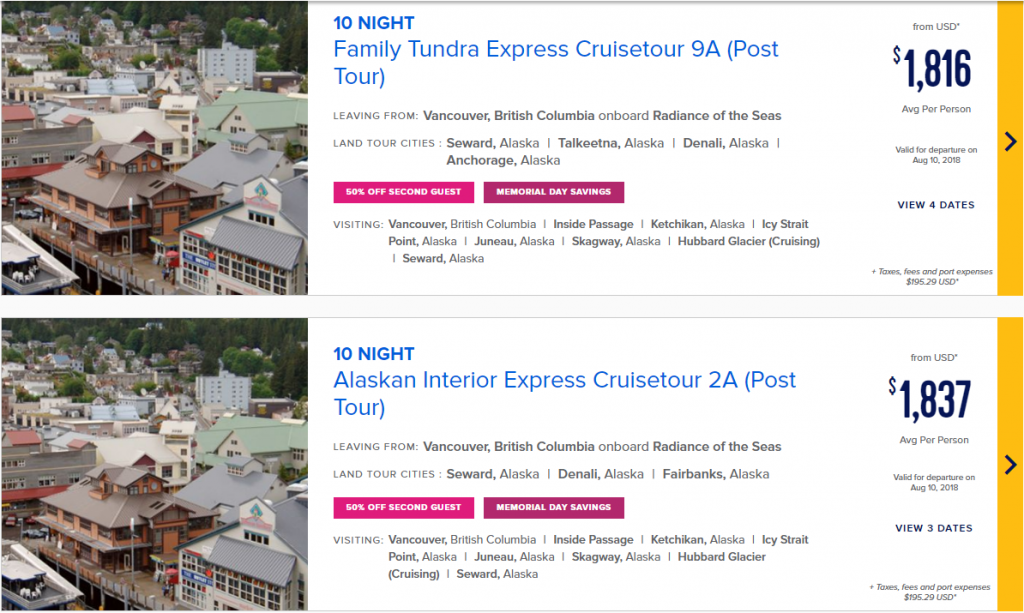 Where do cruise tours visit?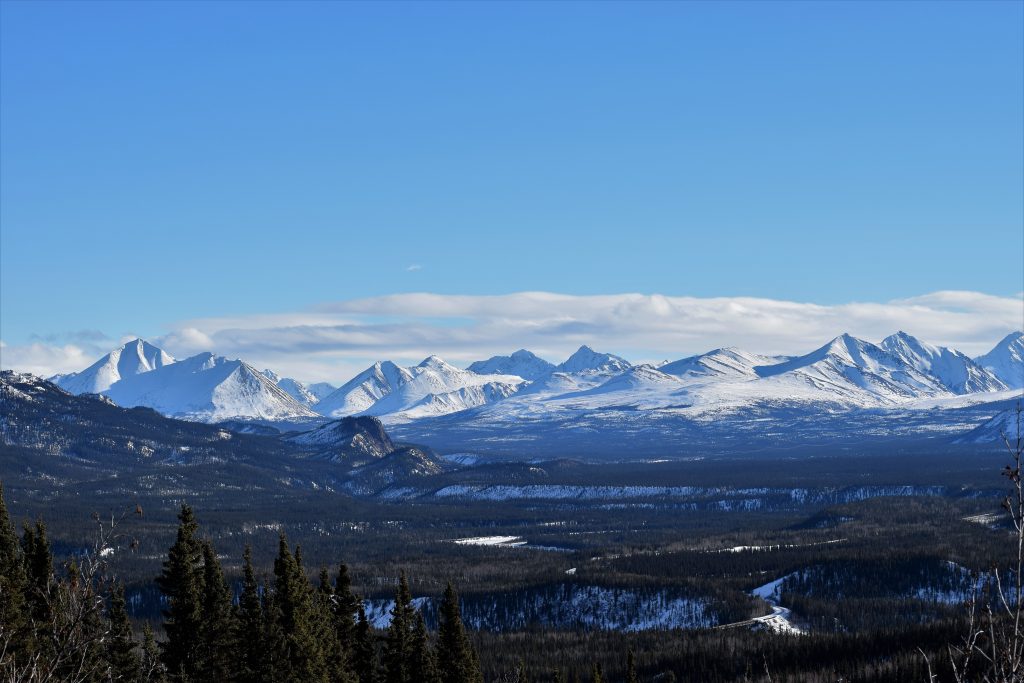 Most Alaska cruise tours, even the shortest two day options, will visit Denali National Park and Fairbanks in the Alaska interior. They also typically include tours around Seward, where the ship docks, and occasionally downtown Anchorage as well.
There are also cruise tour options on the Canada side of an Alaska cruise. These often include visits to Banff and the Jasper Ice Fields. We got to see both of these sights on our Alaska road trip, and they are definitely worth a visit at least once.
Longer cruise tours will of course visit more cities. Other potential stops on cruise tours include Alyeska, Talkeetna, and Whittier in Alaska or Lake Louise, Calgary, and Vancouver in Canada.
This is the last of our scheduled posts for Alaska Week, but there is still a lot of information available about Alaska cruises. If you are ready to book an Alaska adventure or have questions, feel free to leave a comment or reach out to us.