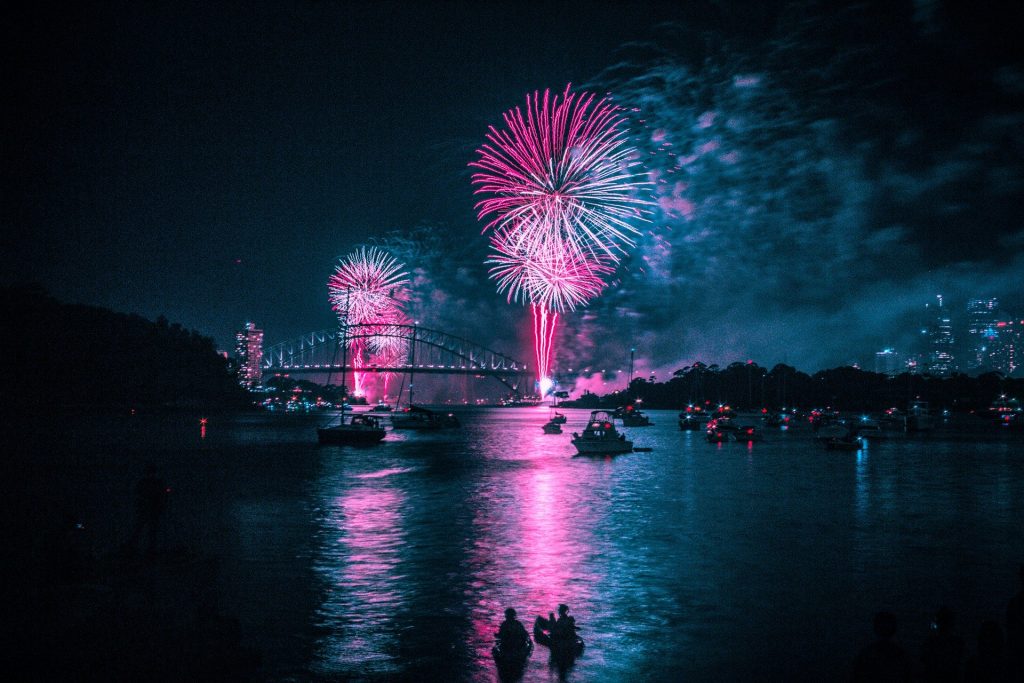 It is now 2020. A new year, a new decade, and a perfect time for a new start. It's a great time to choose your New Year's Resolution and plan for how you're going to keep them as the year goes on.
There are many popular New Year's Resolutions, but they are often seen as incredibly difficult to keep. Here we have five of the most popular New Year's Resolutions, along with tips for how to keep them while you travel.
Exercise More
This is a very popular New Year's Resolution, and the good news is it's a very easy one to maintain while you are traveling.
Workout with a View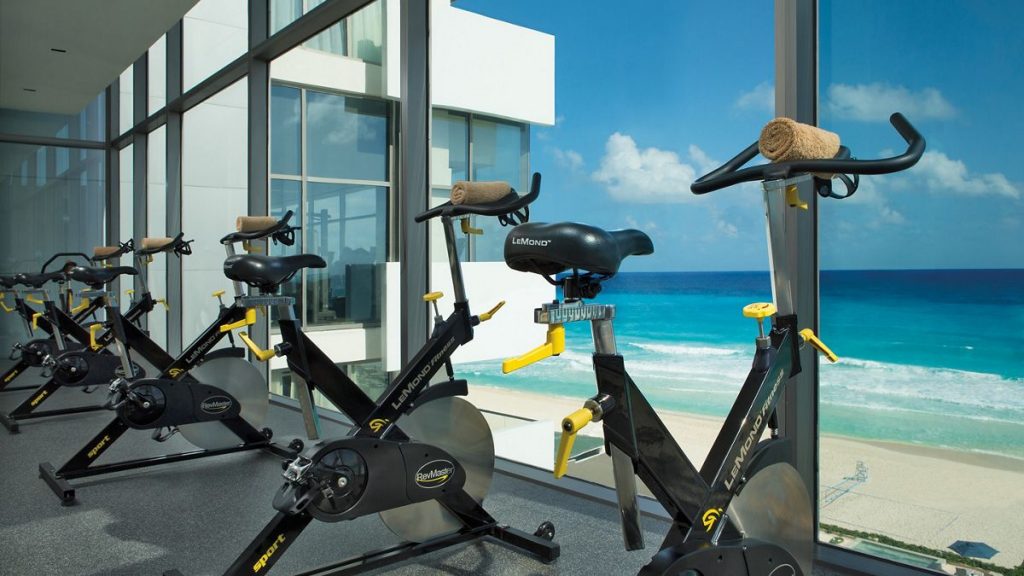 Many hotels, resorts, and cruise ships have on-site fitness centers, and are often located in beautiful, picturesque locations. It's very common for the fitness centers to have floor to ceiling windows, and they are typically designed with the view in mind.
Going to the gym can be a chore, but it's a lot easier when you can watch the sun rise over the ocean while working out. You can also add on a massage or a soak in the hot tub after your workout.
Plan Walking Tours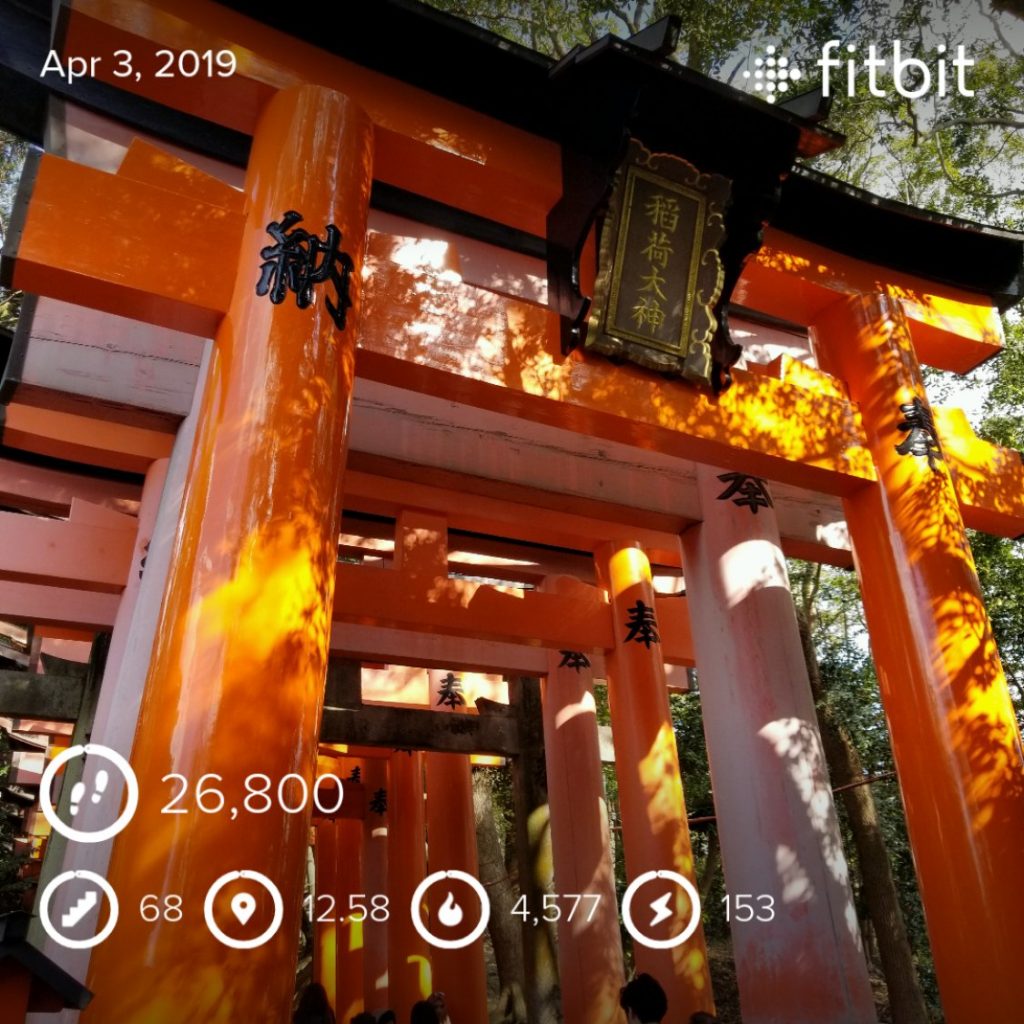 There are a lot of great activities and excursions you can plan while on vacation, but sometimes walking is the best thing you can do. Many international cities are very walkable, and often walking can give you the best views. You are free to stop whenever and wherever the whim strikes.
To keep track of your progress, invest in a Fitbit or other fitness tracker. You may be surprised by just how much you walk in a single day. Museums, castles, gardens, nature trails; walking doesn't have to be boring.
Use Public Transportation
This may seem like an odd thing to specify, but public transportation can greatly improve your fitness. If you take a private car or a taxi, the vehicle comes to you. You can take a car from the front door of your hotel the the entrance of your destination, without having to walk at all.
Public transportation, on the other hand, has specific stations where you have to go. Even if your hotel and destination are close to a station, that little walking can add up. As an example, the hotel we stayed at in Tokyo, Japan was 500 meters away from the nearest train station. That's about a third of a mile. Just the round trip walk between the hotel and station added 3 miles of walking to our time in the city.
As an added benefit, public transportation is cheaper than private transportation, which may just knock off another one of your resolutions.
Eat Healthier
This is another popular New Year's Resolution that at first may seem much harder to keep while traveling. Cruise ships and all-inclusive resorts have restaurants and buffets galore, and it can be hard to stick to the healthy choices. The fact that you will have to eat at restaurants more frequently when traveling can also hinder your efforts. But there is good news, especially when traveling internationally.
International Portion Sizes and Nutrition
Compared to the US, many international destinations have much smaller portion sizes. For example, at many steakhouses in Asia the typical cuts of steak are 200 grams or around 7 ounces. Sugary sodas are much less prevalent in many countries, and when available are in much smaller bottles. In Thailand the Coke bottles were 330ml, or 11 ounces. The bottles in Japan were 250ml, or 8.5 ounces.
Preservatives, artificial flavors, and sugars are also much less common in international destinations. Aside from being smaller, sodas are often made with sugarcane rather than processed sugar. Fried foods are much less common, and vegetable based sides are a common sight. In Puerto Rico, most meals come with a large serving of plantains or yuca. In many Asian countries meals are served with lotus root, potatoes, white raddish, or cabbage.
Snack Often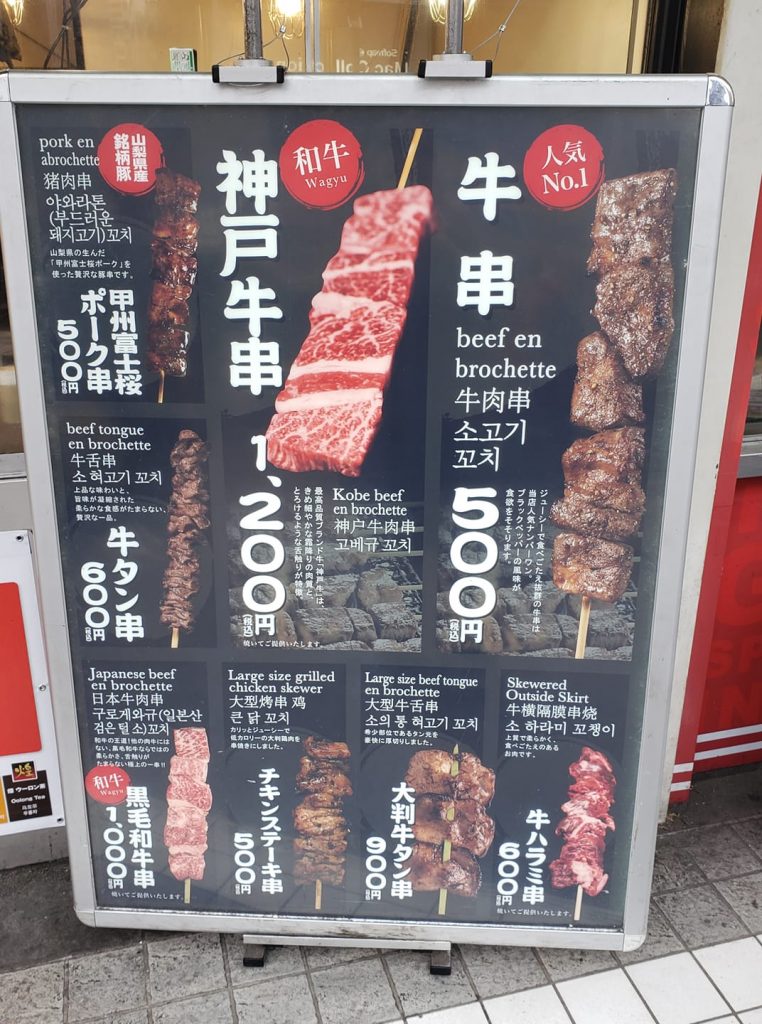 One of the best things about traveling is the ability to try several new foods. Rather than waiting for a designated meal time and eating until you're stuffed, snack throughout the day. If you're visiting Spain, stop and taste the tapas. In Japan, grab some yakitori (grilled skewers) from a street vendor. Pick up some fresh picked fruit while in the Caribbean.
Enjoying several small snacks throughout the day will allow you to enjoy a wider variety of foods and keep your portion sizes down. When you add in all the walking you'll be doing, your body can more easily expend the energy you are eating.
Go Grocery Shopping
This isn't always feasible, but if you are able to stay somewhere with a kitchenette you can shop for and prepare your own meals. This can be a great way to manage your portion sizes and expenses when traveling.
Learn a New Skill
Typically, a New Year's Resolution is all about self-improvement, and learning a new skill is one of the best ways you can improve yourself. While you likely won't become a master while on vacation, you can still learn quite a bit and set yourself up for success in the future.
Take a Local Class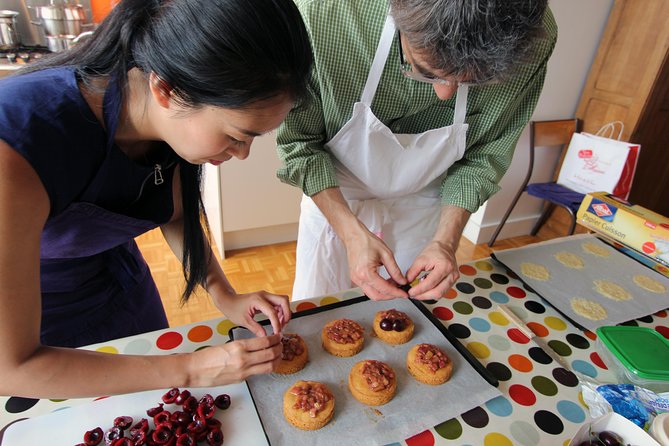 How would you like to learn how to make pottery and ceramics in Italy? What about training in ninja or samurai techniques in Tokyo? Maybe you'd like to learn how to bake Parisian pastries and deserts? There are all sorts of classes you can take while traveling to help you learn a new skill. Every destination is famous for something, why not learn it right at the source?
Get SCUBA Certified
This is one new skill that is easy to achieve while traveling and that will open up a whole new world of travel opportunities. Nearly any destination near the water will offer SCUBA certification opportunities, but some of the most popular choices include the Florida Keys, Hawaii, the Caribbean, and Australia.
Full SCUBA certification will usually take at least 3 days; it involves coursework, closed water (pool) training dives, and 4 open water certification dives. Due to safety considerations, you need to spread the certification dives over at least two days. To save some time, you can complete the coursework online before you travel and then just do the actual dives at your destination.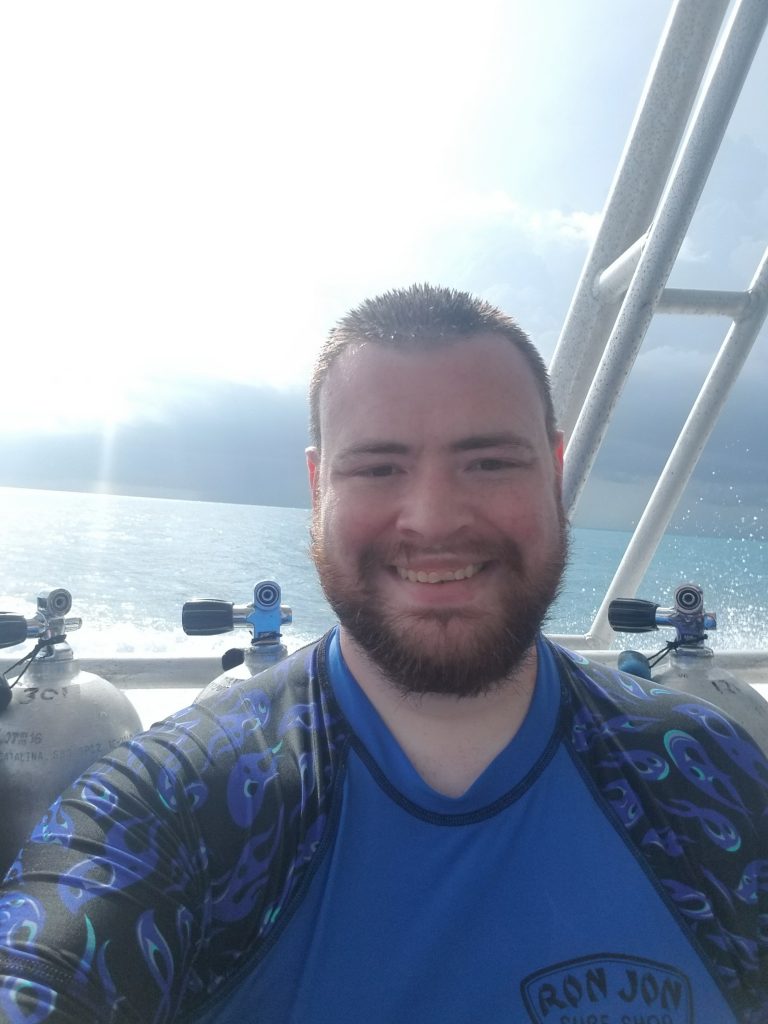 If you aren't sure that SCUBA is for you, or you don't want to spend the time for a full certification, you can also do a 1 day Discover SCUBA course. This course won't give you a certificate, but it will get you familiar with the equipment and in the water diving all in one day. Children 10 and older can safely dive, so this is an activity the entire family can enjoy.
Spend More Time with Family and Friends
Traveling can be a great way to reconnect with family and friends. No matter what age ranges your group includes, there's a vacation for everybody.
Disney and Universal
By far one of the most popular trips for the entire family is Disney or Universal. These theme parks have rides and experiences great for people of all ages. The Wizarding World of Harry Potter at Universal and the new Star Wars Galaxy's Edge at Disney are great experiences, even for people who aren't into theme park rides.
Cruises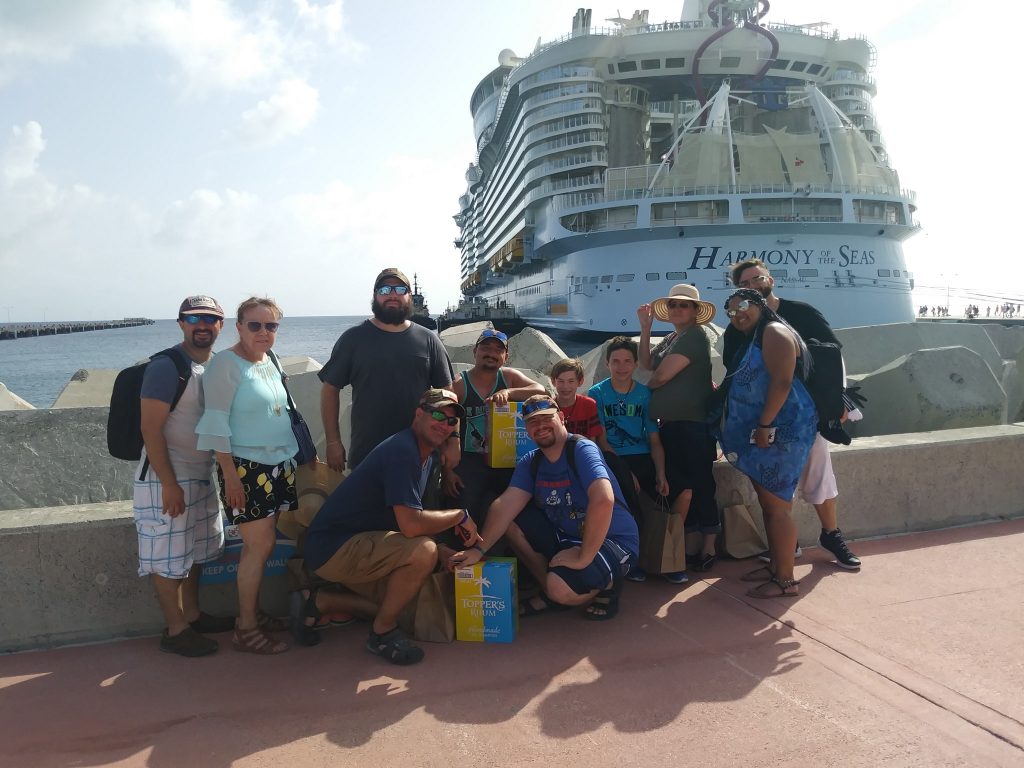 Many people think cruises can be expensive, but there are options for every budget. Cruises are also a great experience for the entire family. Many cruise lines have kids and teens clubs, as well as adult only spaces so every member of the family can have something geared towards them. Add in the wide variety of entertainment such as rock climbing, minigolf, Broadway shows, and parades and it's easy to see how everybody can find something to do on a cruise.
Even better, traveling as a group can net you some excellent deals. We are able to work directly with all of the cruise lines to get you unique group rewards and discounts. Depending on the size of the group, these rewards can even reach a free cabin on the cruise for the group leader. Reach out to us today if you think you might be interested in planning a group trip on a cruise.
All Inclusive Resorts
All Inclusive Resorts can be a great budget option since you don't have to worry about paying for drinks, meals, and many activities. You may be imagining a romantic, adults only resort, but that's just one option. If you are traveling with kids, there are many family friendly resorts. Disney, for example, has Aulani in Hawaii. In Punta Cana, there's a Nickelodeon resort and several resorts with on site water parks. Atlantis in the Bahamas has an aquarium and a water park on site.
If you want to have a great time with your friends, maybe choose an adults only resort that's more party and less romance. Or you can plan a great girl's trip to a resort with an amazing spa. Into golfing? We have resorts with official PGA tour golf courses.
Travel More
I'll admit, this one is definitely biased towards traveling, but it's still a popular New Year's Resolution. Traveling can be difficult at times, but we have experience in helping to plan a trip for any budget.
So what's on your travel bucket list for 2020? An Alaska cruise? A trip to Hawaii? Seeing a new country? No matter your travel goal, we're here to help.