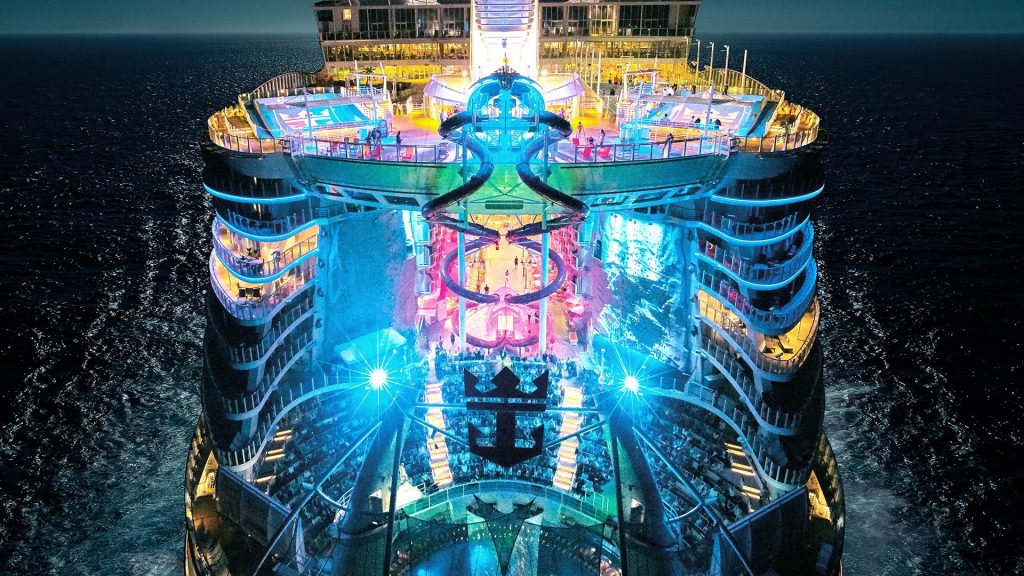 I'm not shy to admit that cruises are by far one of my favorite ways to travel. From the small luxury ships to the great floating cities, I love to cruise. You can see just about the entire world from a cruise ship. Alaska. The Caribbean. Asia. Europe. Even Antarctica has a number of cruise opportunities. Unfortunately, many people have the idea that cruises are prohibitively expensive and end up shying away from what could be their new favorite way to travel. Far from being too expensive, I'd argue that cruises are a very budget friendly vacation idea.
It is definitely true that you can find some very expensive cruises out there. One example is the 127 day Viking World Treasures cruise which can run as much as $50,000 per person. Antarctica cruises can cost up to $12,000 per person. There are even a few suites on the "budget" cruise lines that can run in the tens of thousands of dollars. But with over 20 million people taking a cruise each year, these pricey options are the exception, not the rule.
So why exactly do people think cruises are so expensive? How much will a typical cruise actually cost? And how does that compare to other vacation options? Put on your captain's hat, because we're about to go on a journey to see the value of a cruise vacation.
Why people think cruises might not be a budget friendly vacation?
I touched a bit on this above; there are some very pricey cruises out there and the media loves to talk about them. But even if you're just looking at a budget cruise line like Royal Caribbean or Carnival, there can be a bit of sticker shock. Partially, this is because of the way cruise lines advertise their prices.
Advertising Gimmicks
Most cruise lines will advertise their price per person per day. So you will see an advertisement that says something like "3 Day Cruises from $99!" When you then break down the price, however, it comes out to $750. Quite a bit more than the $99 that got you excited. The problem is that the $99 price point was the cost per person, per day and didn't include taxes and fees. Cruise cabins are designed with two passengers in mind, so the room itself is $198 per day. For a 3 day cruise that's close to $600, and then taxes and port fees can add another $100-$200.
Thankfully, this kind of deceptive marketing is going away, although the per person rates are still advertised, despite the fact that you can't just book that rate for one person. Most cruise lines will add a "single supplement" for anybody cruising alone. This single supplement typically brings the total cost to just a touch under the price for two people.
What's Included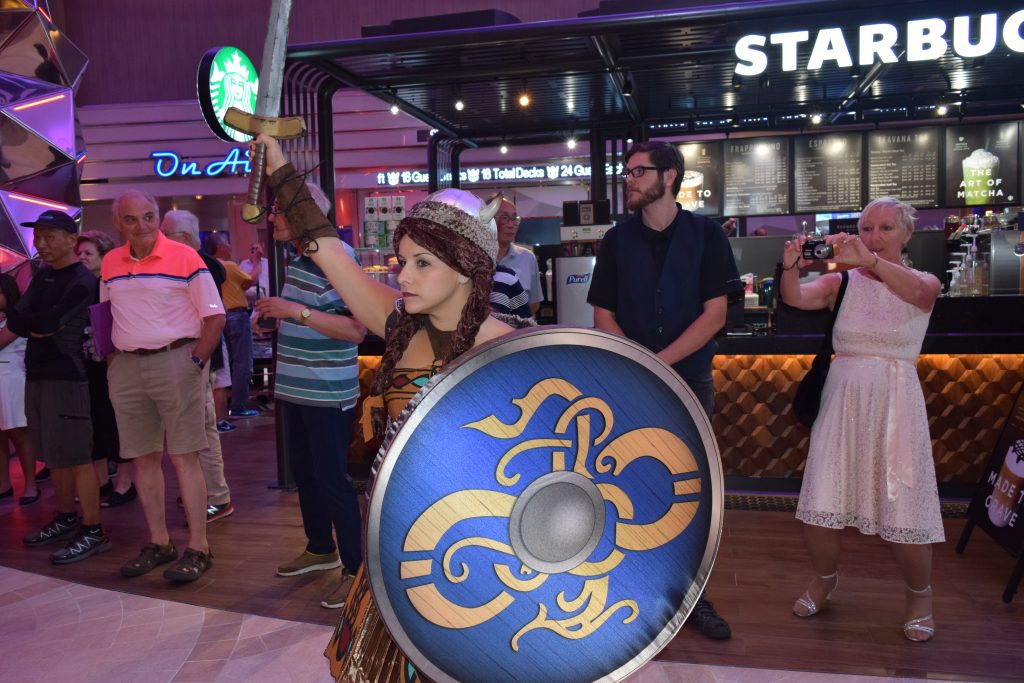 Another reason why cruises appear to be so expensive, is because most expenses are included in the quote. When you are booking a standard land vacation you will see separate prices for the hotel, food, activities, and transportation. So with a cruise you might see the grand total of $2,000 and think it's expensive. But add together everything from a land trip – food, hotel, rental car, etc. – and you'll quickly see that you're actually spending more than you anticipated.
Of course, not everything is included in the cruise fare. Excursions, alcohol, the casino, etc. will all cost extra. However, these same things will also cost extra when you are planning a non-cruise vacation. Even better, many activities on board are included that you would have to pay for otherwise. Cruises offer pools and water slides, miniature golf and rock climbing, movies and plays, comedy shows and concerts. Each of these activities could cost you $5-$50 per person on land, but are included with the cost of a cruise.
How much does a cruise actually cost?
This is a really difficult question to answer, and the best option would be to reach out for a detailed price quote. That being said, there are some general pricing rules we can follow, depending on some of the details of the cruise.
What all impacts cruise price?
There are a few different aspects of your cruise that can change what you should expect to pay:
Cruise Company – Different companies have different price structures, but typically your mass market cruise lines will be cheaper. Generally speaking, Carnival is often the cheapest, followed by Royal Caribbean, Norwegian, and Holland America. Celebrity and Princess can be a little more expensive, and then Disney and the luxury lines like Oceania, Silversea, Azamara, and Seabourn even more so.
The Ship – Even within a single cruise line, prices can vary wildly from ship to ship. Newer and larger ships will often fetch a premium while the older and smaller ships often have lower prices to entice more cruisers.
Room Type – There are four main types of rooms – Interior (no window, no balcony. Cheapest) Ocean View (A window that doesn't open.) Balcony or Veranda, and finally, the different levels of suites.
Length of Cruise – Most cruises are 7 nights, but they can range from 3 to 21 or even longer. On a per night basis, longer cruises are actually typically cheaper. This is due to a decrease in demand as well as an anticipation of higher on board spending.
Destination – Destination can make a huge difference in cruise price. The Caribbean, which has dozens of ships in competition with year round cruises will often be cheaper than Alaska or Australia cruises. Speaking of Alaska cruises, the one way Anchorage to Canada cruises are often significantly cheaper than the round trip Seattle cruises.
Bottom line? At a base price expect a 7 night cruise to cost between $1,000 and $2,000 for two people. If you want a more exotic itinerary, a nicer room, or a newer ship that price can rise, but under $2,000 a week is typical and is a very budget friendly vacation.
Budget Friendly Vacation Comparisons
Prices can vary based on your personal taste, but I've set up a few different comparisons to see how cruising compares to other vacation options. We will take a look at a week in Europe, a week in Alaska, and a week in the Caribbean.
Cruise vs Land – Europe Edition
For this comparison I chose a week in prime summer travel season – mid June, 2020. The cruise I chose is Royal Caribbean's 7 night Eastern Mediterranean cruise out of Venice leaving on June 13th. This cruise visits Venice, Kotor, Corfu, Athens, Mykonos, Argostoli, and returns to Venice.
Cruise Costs
| | | | | |
| --- | --- | --- | --- | --- |
| | Interior | Ocean View | Balcony | Suite |
| Cost for 2 | $1,941.68 | $2,460.68 | $4,402.68 | $5,547.68 |
For the land portion, we have two options. We can just do a full week in Venice, or we can actually try to duplicate the exact itinerary. When considering each, I will come up with numbers for three different types of budgets. For low budget I will assume a cafe for breakfast, and fast food for lunch and dinner with a three star hotel. Mid budget assumes a 4 star hotel with a casual restaurant for dinner. High budget will be a 5 star hotel, casual lunch, and nice dinner.
Single City Costs
| | | | |
| --- | --- | --- | --- |
| | Low Budget | Mid-Budget | High Budget |
| Hotel (7 nights) | $690 | $1,275 | $2,950 |
| Meals (7 days) | $560 | $700 | $1,000 |
| Public Transit (7 days) | $135 | $135 | $135 |
| One Attraction Per Day | $250 | $250 | $250 |
| Total | $1,635 | $2,260 | $4,335 |
As you can see, the total price is just barely lower than the cost of the cruise. However, this limits you to seeing just one city while the cruise will let you see 6 cities. What happens if we were to try and visit the same 6 cities not using a cruise ship? Each leg of the trip (6 in total) would cost between $150 (bus or train) to $400 (regional flights). At the lowest budget that would make the cruise $600 cheaper to see the same cities.
Cruise vs Land – Alaska Edition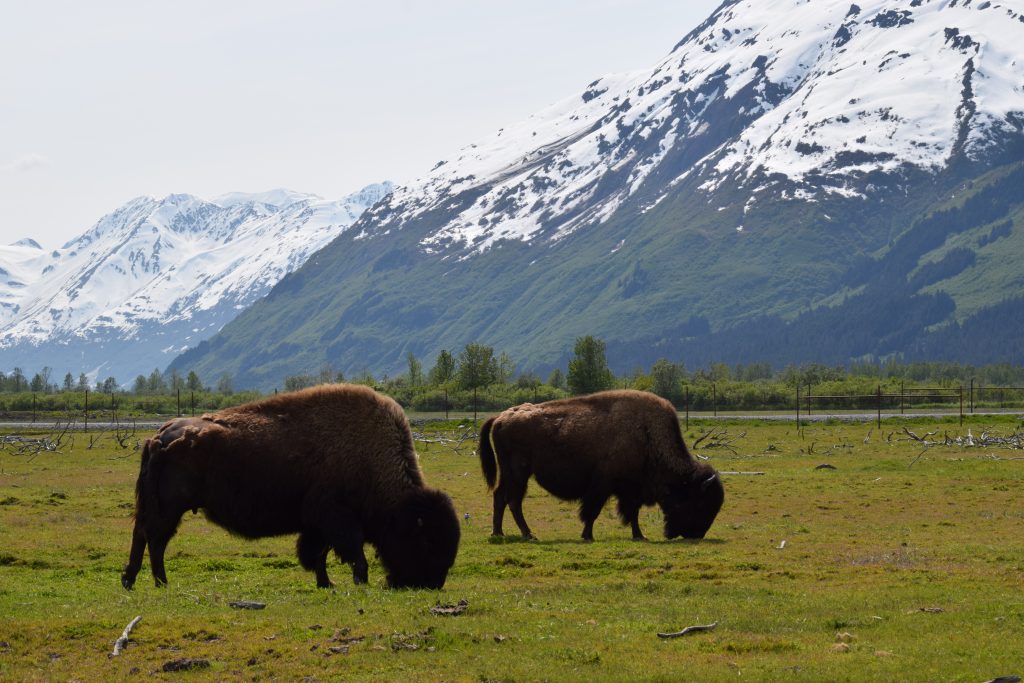 For Alaska, there's no good way to travel to many of the port cities so for the land portion we will just assume a full week spent in Anchorage. The selected cruise is on Royal Caribbean's Radiance of the Seas leaving Seward, Alaska on May 22, 2020.
| | | | | |
| --- | --- | --- | --- | --- |
| | Interior | Ocean View | Balcony | Suite |
| Cost for 2 | $1,780.68 | $2,180.68 | $2,803.68 | $5,905.68 |
Aside from the suites, this cruise is even cheaper than the Mediterranean option. The attractive pricing, the unique itineraries, and the absolutely stunning natural beauty are all reasons that Alaska cruises are my personal favorite.
| | | | |
| --- | --- | --- | --- |
| | Low Budget | Mid-Budget | High Budget |
| Hotel (7 nights) | $670 | $1,435 | $2,415 |
| Meals (7 days) | $650 | $800 | $1,200 |
| Rental Car (7 days) | $200 | $200 | $200 |
| One Attraction Per Day | $250 | $250 | $250 |
| Total | $1,790 | $2,685 | $4,065 |
Here we can see the cruise not only visits much more of the state, but it is also cheaper.
Cruise vs land – Caribbean All-Inclusive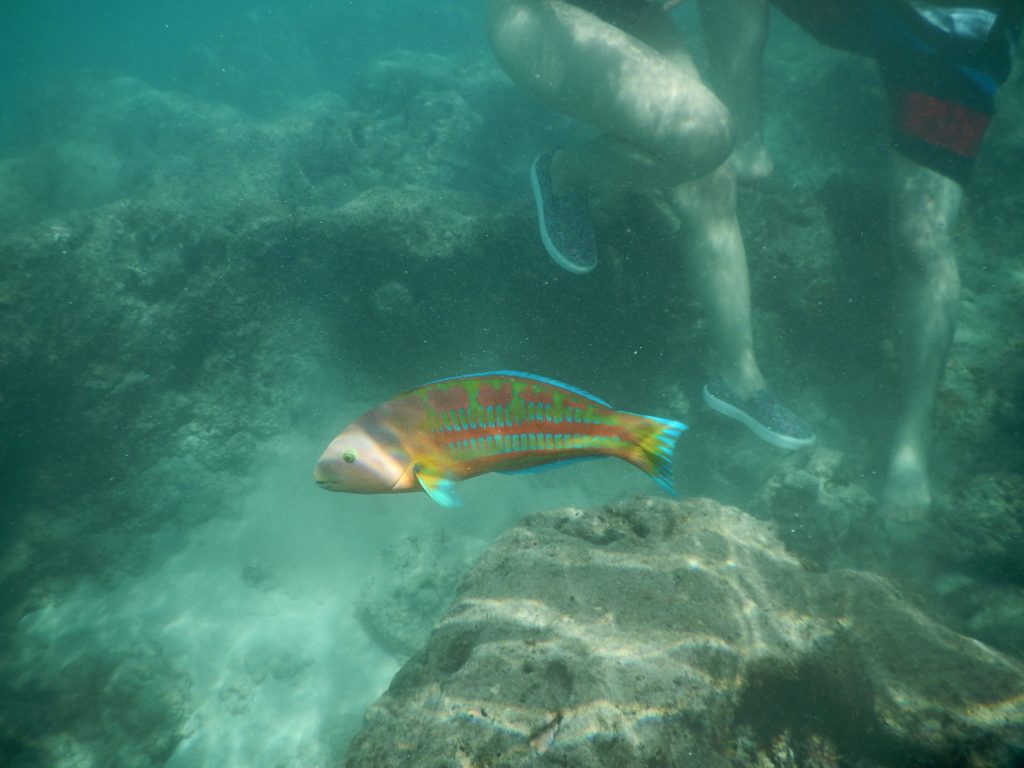 For the Caribbean we'll try to get a bit more apples to apples. We'll stick with just one location, but compare an all-inclusive resort to a cruise. There are a lot more cruise options, so we'll price out three. First, the newest and biggest, Symphony of the Seas out of Miami. Next, Freedom of the Seas out of Puerto Rico, and finally Liberty of the Seas out of Galveston.
| | | | | |
| --- | --- | --- | --- | --- |
| | Interior | Ocean View | Balcony | Suite |
| Symphony | $2,073.20 | $2,214.20 | $2,456.20 | $4,875.20 |
| Freedom | $1,225.78 | $1,503.78 | $1,828.78 | $2,713.78 |
| Liberty | $1,286.16 | $1,654.16 | $1,787.16 | $3,298.16 |
With Caribbean options, we are now getting a much more budget friendly vacation. For the all-inclusive resorts, we will also consider three different islands, and three levels of resort as well.
| | | | |
| --- | --- | --- | --- |
| | 3 Star | 4 Star | 5 Star |
| Punta Cana | $1,154 | $1,610 | $2,168 |
| Cancun | $1,552 | $1,840 | $2,182 |
| Jamaica | $1,290 | $1,902 | $2,652 |
Here we can see that all-inclusive resorts are very comparatively priced with cruises. Indeed, AI Resorts and cruises offer many of the same amenities; it ultimately comes down to if you prefer multiple destinations and time at sea, or a single destination with a more traditional hotel experience.
Final Thoughts
Cruises are a vacation that offer a very strong "bang for your buck." There is a cruise available for nearly any budget, and the total price of a cruise vacation is in line with more traditional types of vacations. When you consider what type of vacation to take, you have to consider all the variables, and cruises have many different pieces to them. While the total price may appear high at first, remember that you are paying for your hotel, meals, transportation, and entertainment.
If you are ready to find a cruise, all-inclusive resort, tour group, or individual travel plan, contact us today. We'll be happy to help you plan the perfect budget friendly vacation.