Trying to plan an adventure on a budget can be a daunting task, but there are several steps you can take to minimize the stress. It does not matter how big of a vacation you are planning. Whether you are taking a short weekend getaway, a week long cruise, or spending a month abroad; overpaying for any vacation is not pleasant. Thankfully, you have options that will help you make the most out of your vacation budget. Read on to save money on your next dream vacation, and keep more money in your bank account.
Be Flexible Whenever Possible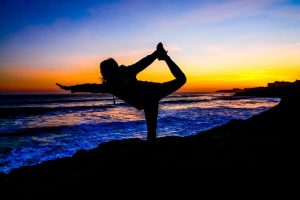 When and Where You Travel Matters
One of the best ways to save money on a vacation is by being flexible. You have probably seen this in action when attempting to book flights; many websites will ask if your dates are flexible. If you say yes they will then show you the cheapest price available within 3 days. You can take this even further by using a tool such as Google Flight's Low Fare Calendar. Often you can get much better deals flying on a weekday, or on a date when the airline has many available seats.
Aside from dates, you can also potentially save money if you can be flexible with the airports you are flying between. Sometimes this can be obvious, such as considering both O'Hare and Midway if you are flying into or out of Chicago, but there are other options. Depending on how far you are willing to drive you can find a large number of potential airports to price check. For example, somebody in Chicago might consider going to Detroit. If you are in New York you may consider Philadelphia or even Boston.
Planes, Trains, or Automobiles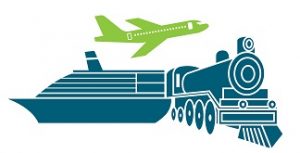 Finally, you can also compare different transportation options. If your destination is not too far you can consider taking a train or driving. While both options are slower than air travel, when you add in the time spent in security lines and any delays, the time difference may well be worthwhile for shorter routes. You can also look into combining travel options; on a recent trip to Vancouver, British Columbia, we were able to save $150 per person by taking the train from Vancouver to Seattle, and then flying home. The time difference between taking a direct flight from Vancouver was only 2 hours; well worth the overall savings.
Of course, it is not always possible to be flexible. School, work, and other obligations can restrict the time frame that you are able to travel. These limitations can also make it such that a quick, non-stop flight is necessary, even if the monetary cost is higher. One of the most important things to remember is that your budget is not just the dollar amount spent, time must also be budgeted.
Using Points to Your Advantage
Frequent Flier Miles
When we talk about using "points" to travel, there are many different programs that can come to mind. Many people are familiar with "Frequent Flyer" programs; points that you earn for travelling on a specific airline or airline alliance. These points can be redeemed for free or discounted flights, seat upgrades, or other perks. Unfortunately, if you do not travel often these points can be slow to accumulate, and with some programs they can expire.
Aside from flying, many airlines have credit cards or special shopping portals that can help you earn additional miles. If you travel often, especially if you almost always fly on a specific airline, these points can be extremely valuable. Still, their use can be severely limited since you are limited to specific airlines and restricted to award availability. Just because there are open seats on a flight, certain dates or routes can be blacked out for travel using points.
Hotel and Cruise Loyalty Programs
Airlines are not the only industry that use the point system to encourage and reward loyalty. Many hotel chains offer similar programs, where each night you spend in a participating property can earn points which can later be redeemed for various perks. The same limitations apply as with airlines, with blackout dates and having to stay at specific properties, but you may be surprised as to what all is included in a specific chain. For example, Wyndham owns 15 brands, including hotels such as Days Inn, Super 8, Ramada, and Wyndham Garden. Marriott, which recently acquired Starwood, has 30 brands in their portfolio.
Cruise lines also offer a loyalty program, but these are traditionally handled quite differently from airline and hotel programs. While miles and stays can earn you status with a particular airline or hotel group for a year, cruise status does not expire. The points that you earn for cruising do not translate to free cruises, at least not until you reach the highest tiers, but instead offer you benefits on future cruises. Some typical perks can include discounts on all future cruises, free drinks or internet on board, early boarding, and priority waitlists for reservations.
Credit Card Points, Miles, and Cash Back
All of these points lock you into a specific brand, but there is another option that is much more flexible; credit card points. Cash back credit cards are well known, and an excellent way to save a small amount on all purchases, but there is so much more to credit card points. One example, and my personal favorite travel credit card, is the Chase Sapphire Reserve. Points earned on the card can be redeemed with a 25% bonus when booking travel through the Chase website. It also provides the option to transfer your points to various partners, such as the aforementioned frequent flyer programs. American Express has a similar travel portal program, and Citi has a 4th Night Free program when you book four or more consecutive nights in a hotel through their service.
Consider All Costs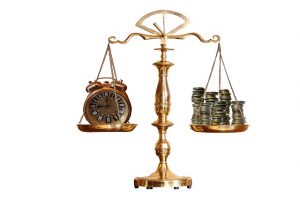 Location Matters
When travelling on a budget it can be really easy to just look at the big purchases, but it is crucial to consider all the costs. For example, you may find a flight that's $100 cheaper at an airport 200 miles away. At first, this can look like a great deal. However, the plane ticket is not the only cost you need to consider. If it will cost you $50 in gas to make the round trip drive, and $15 per day to park, that cheaper ticket can wind up costing you a lot more.
Maybe you found a hotel for only $50 a night, compared to another that is $100 a night. At first glance it seems obvious which hotel is cheaper, but when you consider all the associated costs it may not be so straight forward. Maybe the cheaper hotel has no airport shuttle, so you'll have to spend $25 each way on taxi fares. Perhaps internet or breakfast are not included and will cost you an extra $10-$20 per day. In order to truly get the best price on your vacation it is important to consider all the expenses you will incur.
Add-On Expenses
Recently, many airlines have begun offering "basic economy" fares that are cheaper than the ordinary tickets. Unfortunately, these then add on additional fees for large carry-ons, choosing your seat, or checking a bag. Cruise lines will add daily gratuities, and do not include sodas, alcohol, internet, or shore excursions in their listed price. It can be extremely easy to just look at a trip and say, "It will cost me $250 to fly, and $1,500 to take a cruise". If not prepared, however, you may get home and see that you were charged an extra $50 in baggage fees, $150 in cruise line gratuities, and $75 on sodas while on board the ship. All of a sudden you have gone through your entire vacation budget without even realizing it.
Understanding the Rules of the Game
Non-Refundable Expenses
This is where having a knowledgeable travel agent can really come in handy. For example, most plane tickets are non-refundable and have a large fee to change flights. For that reason I often recommend that travelers on a budget book flights last, when they are certain that the vacation won't be cancelled. There are some tricks to getting the absolute best price on flights, but they also have downsides. For example, sometimes it might be cheaper to book one ticket between your departure airport and a middle airport, and then a second ticket to your final destination. While the ticket itself is cheaper, you will end up paying for checked luggage twice. Also, if your plans change you will have to pay the change fee twice.
Travel insurance is another expense that can sometimes make sense, but you need to understand the terms. Some travel insurance will reimburse you if you have to cancel a vacation because you lost your job, or had your leave request revoked, but not all. Some packages won't pay out if you had a pre-existing medical condition. Others may not be valid if a flight is cancelled for mechanical or staffing issues. Many people who are impacted by these rules come to believe that insurance companies will do anything to not pay a claim. However, it ultimately comes down to understanding what the insurance does and does not cover.
Refundable Expenses and Price Drops
Aside from flights, some other aspects of your vacation may be able to be cancelled without penalty. Cruises, for example, are often fully refundable up until 2-3 months before you sail. This also means that if the price of your cruise drops after you book, you can get it repriced at the better rate. Here at Adventures With Anthony we offer the guarantee that you will get the best available rate. If you book a cruise and the price drops before final payment is due, we will automatically adjust your final cost.
Hotels can be the most confusing of all because cancellation policies will vary wildly. Often, whether or not you can cancel a hotel stay is dependent on the exact rate you booked. The same exact room may have both a refundable and a non-refundable option. Sometimes the policy can vary depending on the season or how far in advance you book. Having a knowledgeable agent working on your behalf can make finding the rate right much easier.
Make Sure You'll Be Happy
This is by far the most important thing to keep in mind. No matter how great of a deal you scored, if you don't enjoy yourself it will be money wasted. For example, if you absolutely hate flying it might be better in the long run to purchase a more expensive non-stop flight. Otherwise, you may start your vacation incredibly stressed and won't be able to properly enjoy yourself. Similarly, when planning a cruise it might be better to spend a little more for a ship or itinerary that you are really excited about.
In the end, you need to budget your time, money, and happiness. Focusing exclusively on spending as little money as possible can backfire, but with a little research and flexibility you can maximize all three.