Negroni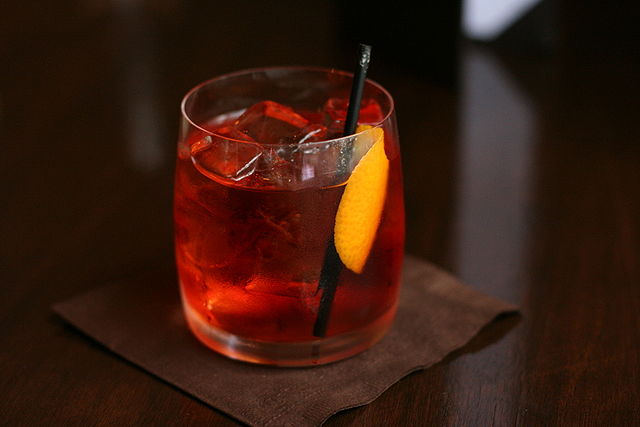 The Negroni is one of Italy's most recognizable cocktails and is incredibly simple. Made with equal parts gin, red vermouth, and campari, the Negroni is a quick and delicious taste of Italy. The drink was created in the early 1900s by modifying another cocktail, the Americano. The Americano cocktail was red vermouth, campari, and soda water, but Count Camillo Negroni believed that this drink was too weak. He requested the Americano be strengthened by replacing the soda water with gin. The drink quickly gained popularity and was named after the Count.
3 Parts Gin
3 Parts Red Vermouth
3 Parts Campari
Stir ingredients in an old fashioned glass over ice. Garnish with an orange peel.