Labadoozie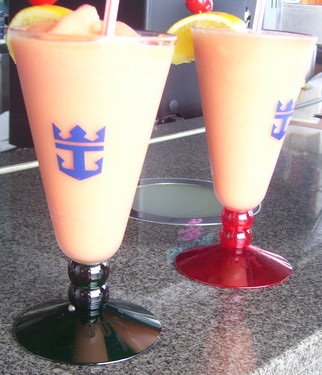 The Labadoozie is a fruity beach drink from the Caribbean made by Royal Caribbean. Named after Royal Caribbean's private island on Haiti, Labadee, the Labadoozie is a crowd favorite. The Labadoozie is served frozen, so it's a perfect way to cool down on those hot Caribbean beaches. To make your own at home, just follow the recipe below.
1/2 oz Orange Juice
1/2 oz Pineapple Juice
1/2 oz Papaya Juice
1/2 oz Coconut Cream
3/4 oz Dark Rum
3/4 oz Coconut Rum
1/4 oz Grenadine
Mix all ingredients and blend with crushed ice. Serve in a highball or hurricane glass and garnish with a cherry and orange slice.