December 7, 2016
Hanauma Bay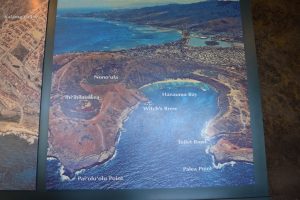 Hanauma Bay is a Marine Conservation District and Nature Preserve and is one of the most popular attractions on the island. The Bay is protected from the open ocean, so the waters are calm and filled with a wide variety of marine life. This makes it one of the best areas for snorkeling on the island. It does get extremely crowded, so we definitely recommend arriving early in the morning to get the most out of your time at Hanauma. We were able to see a lot of fish, and even a mongoose on the beach. It was really a breathtaking experience and one of our absolute favorite snorkeling spots.
In preparation for our trip we decided to invest in our own snorkel gear. Although Hanauma Bay had snorkel equipment available for rent at a reasonable price, I was very happy that we got our own masks. Before this trip, we decided to get a full face snorkel mask and it worked absolutely amazing. We never ran into any problems with leaks or fog, and it was really natural. We were also able to focus on getting photos and videos with our Nikon Coolpix underwater camera, another worthwhile investment.
Sea Life Park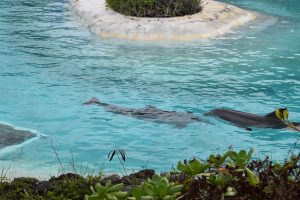 After Hanauma Bay began to get more crowded, we decided to head over to the Sea Life Park. This wasn't originally a planned stop, but it was along the way and we had free admission from the Go Oahu Card. The Sea Life Park is a marine mammal sanctuary, aviary, and aquarium in Waimanalo. The facilities are fairly small, but they have a wide variety of animals, including a large sea turtle rescue. They also have the endangered native Hawaiian Monk Seals; an animal that you are unlikely to see anywhere outside of captivity.
Many areas of the park allowed for guests to interact, including an aquarium where guests could feed the fish by hand. They also have a number of interactions available for an additional cost, although we did not opt for any of the animal encounters. The park also places a large emphasis on rehabilitation and conservation, which is a very noble goal.
Pacific Aviation Museum
Once we had finished walking the Sea Life Park, we decided to head back to Pearl Harbor. While we saw a lot yesterday, we did not have time to visit the Pacific Aviation Museum. The museum is located on the military base on Ford Island. This means civilians have to be driven on the base by a Navy bus. These buses leave the visitors center every 15 minutes, and for security reasons no bags are allowed on the base.
The museum has a lot of exhibits, including a combat flight simulator, a large indoor and outdoor hangar area, and an indoor collection of artifacts. The aircraft on display in the hangars range from vintage propeller planes to modern jets. There are also a number of helicopters, and planes from a number of different countries.
Also at the museum is Lt. Ted Shealy's Restoration Shop. Planes that have been recovered or sent to the museum damaged are sent here to be repaired for eventual display. The restoration shop is designed around how a maintenance hanger would have looked during World War 2. It is really a wonderful experience.