Jump To:
Seabourn Ovation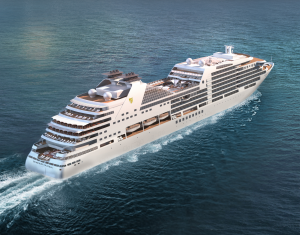 Seabourn is not quite as well known as some of the other companies on this list, but they are second to none in the luxury cruise market. Staying away from the competition for the largest ship, the Seabourn Ovation will only carry 600 passengers. Instead of the title "Largest ship at sea", Seabourn is claiming that the Ovation will be the most luxurious ship at sea. She will start out making Mediterranean and Northern Europe sailings before relocating to Asia for the winter. Unlike the other ships which have repeated itineraries, the Ovation will sail a variety of routes ranging from 7 to 56 nights.
Seabourn Ovation Quick Facts
Inaugural Sailing: May 5, 2018 – 11 Night Mediterranean from Venice
Decks: 12
Passengers: 600
Gross Tons: 40,350
Notable Features: All Rooms are SuitesRetreat Lounge with 15 Private Cabanas
If you are ready to experience a new type of luxury on board the Ovation, let us know and we'd be happy to start helping you plan.