Pina Colada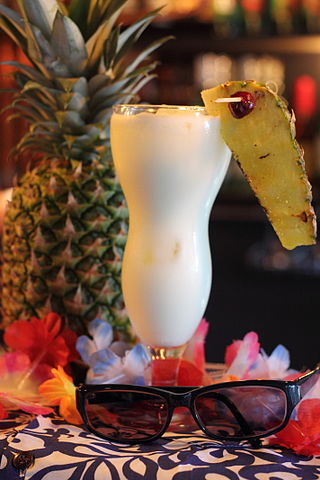 One of the most famous Caribbean drinks, the Pina Colada is also one of the newest. Invented in Puerto Rico in the mid 1950's, the Pina Colada is a frozen drink made of pineapple juice, cream of coconut, and rum. Some alternative recipes replace the cream of coconut with either coconut milk or condensed milk. While often served frozen and blended, the Pina Colada can also be served over ice. The Pina Colada was named as the official drink of Puerto Rico in 1978.
1 Part White Rum
2 Parts Cream of Coconut
4 Parts Pineapple Juice
Blend all ingredients with ice. Serve in a chilled hurricane glass, garnished with pineapple and cherry.