June 1, 2016
Today was the first day of summer! (Well, meteorological summer at least). What better way to celebrate than by going for a swim? Yes, even though we're on an Alaska cruise. Not only did we decide to go swimming (and not in one of the ship's heated pools), we went snorkeling. You heard that right, you can snorkel in Alaska. How's that for a bucket list item?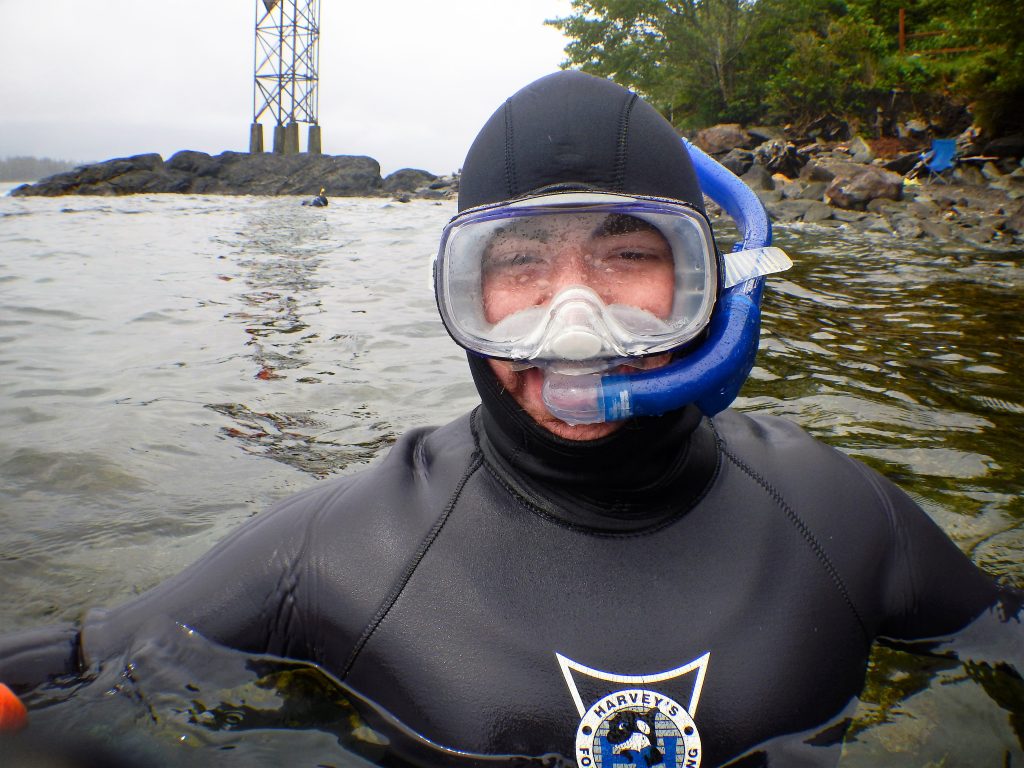 Snorkel Alaska, as the name implies, is a company that specializes in snorkeling in Alaska. I have to say, it's a whole different experience compared to snorkeling in Hawaii, the Caribbean, Florida, or anywhere else warm and tropical. The average water surface temperature fluctuates from 45-65 degrees from spring to summer. On the day that we went snorkeling in Alaska, the water was a brisk 50 degrees Fahrenheit.
The first thing we needed to do when we arrived was to get suited up. Snorkel Alaska provides 7mm neoprene wet suits which serve to keep you fairly warm while in the water. After getting our wet suits on we took a bus to the snorkeling area and hopped right in the water.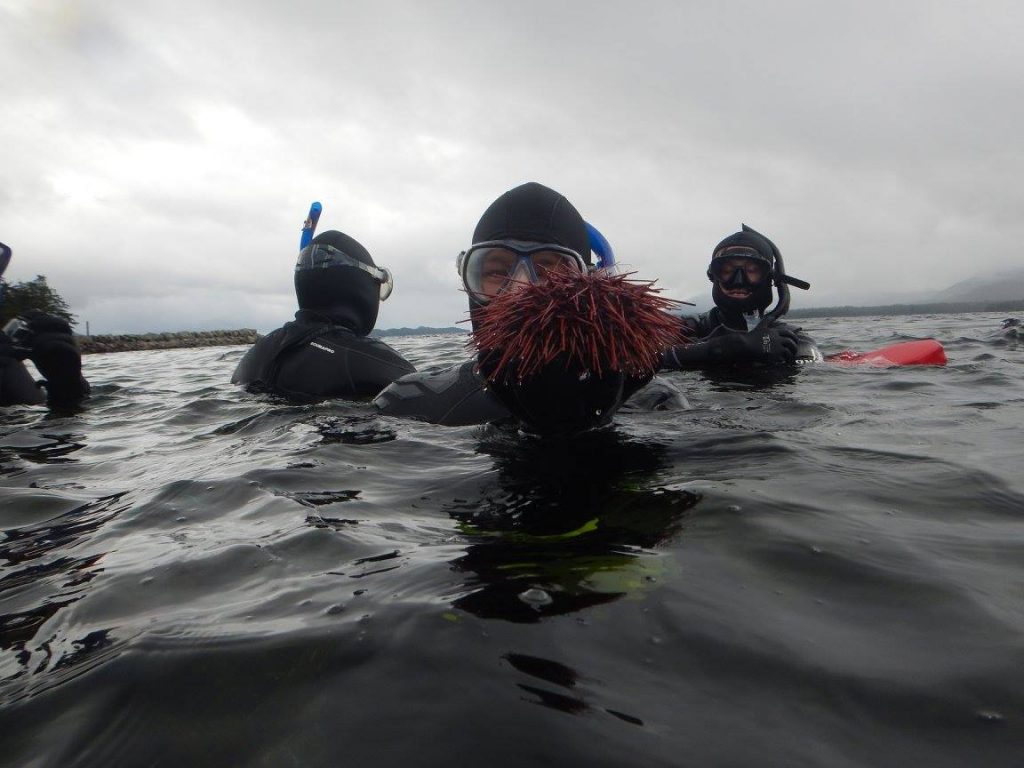 The tour itself was a guided, hour long tour. The guide would occasionally free dive and bring up starfish and other animals for the rest of the group to get a good look at. We wound up seeing a large number of different starfish, crustaceans, shellfish, and jellyfish. We also had a number of bald eagles perch overhead and were even able to watch a few swoop to the water for a meal. 
After we finished the snorkeling portion of the tour, we were given hot drinks and access to hot showers which made getting out of the wet suits much easier. Before we knew it, it was time to head back to Ketchikan proper and do a bit of exploring before heading back to the ship.
There is so much to see in Ketchikan, but we always enjoy walking along Creek Street, the historic red light district. There are also a large number of fisheries and salmon ladders that can make for some really good photo opportunities. 
Tomorrow, the ship will be sailing through the inside passage. I don't have much to add to what I talked about the last time, so I'll just let you read about it there.
suggested Excursions in Ketchikan from our partners